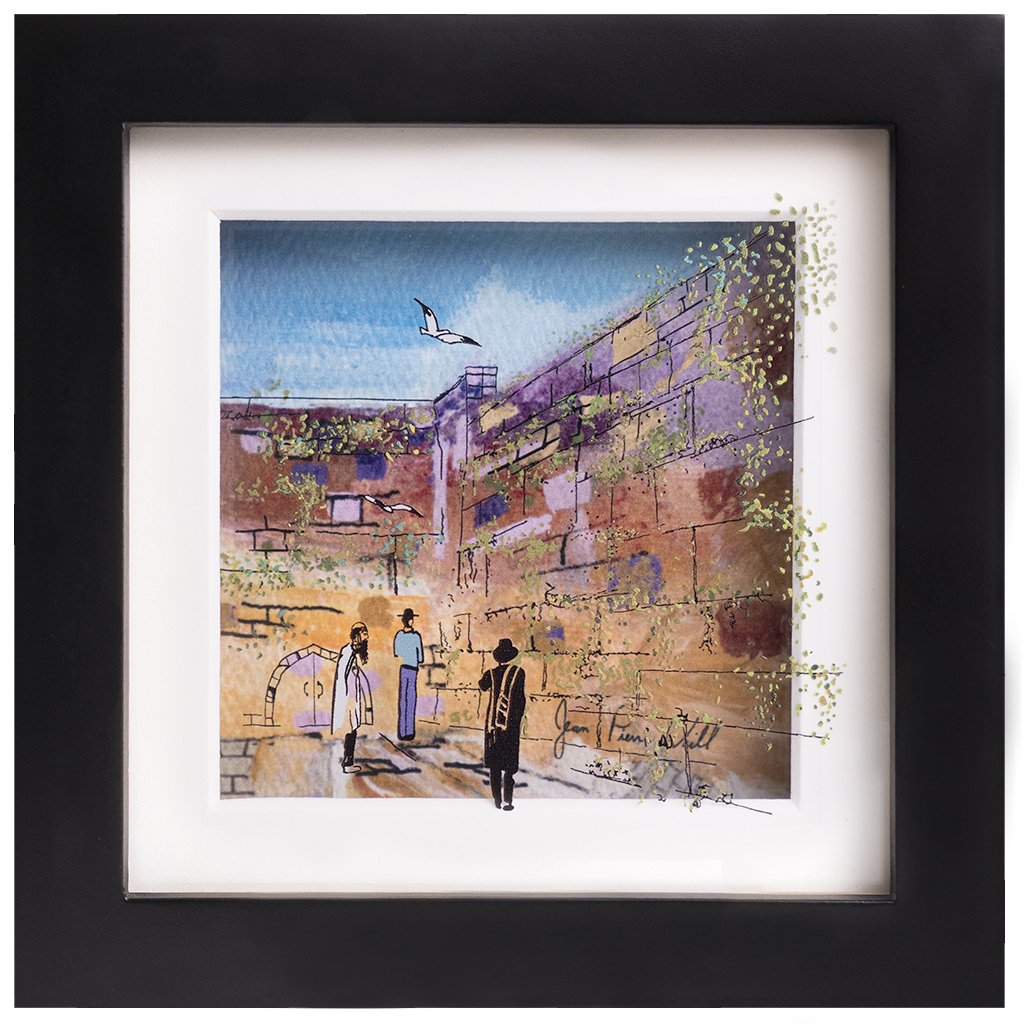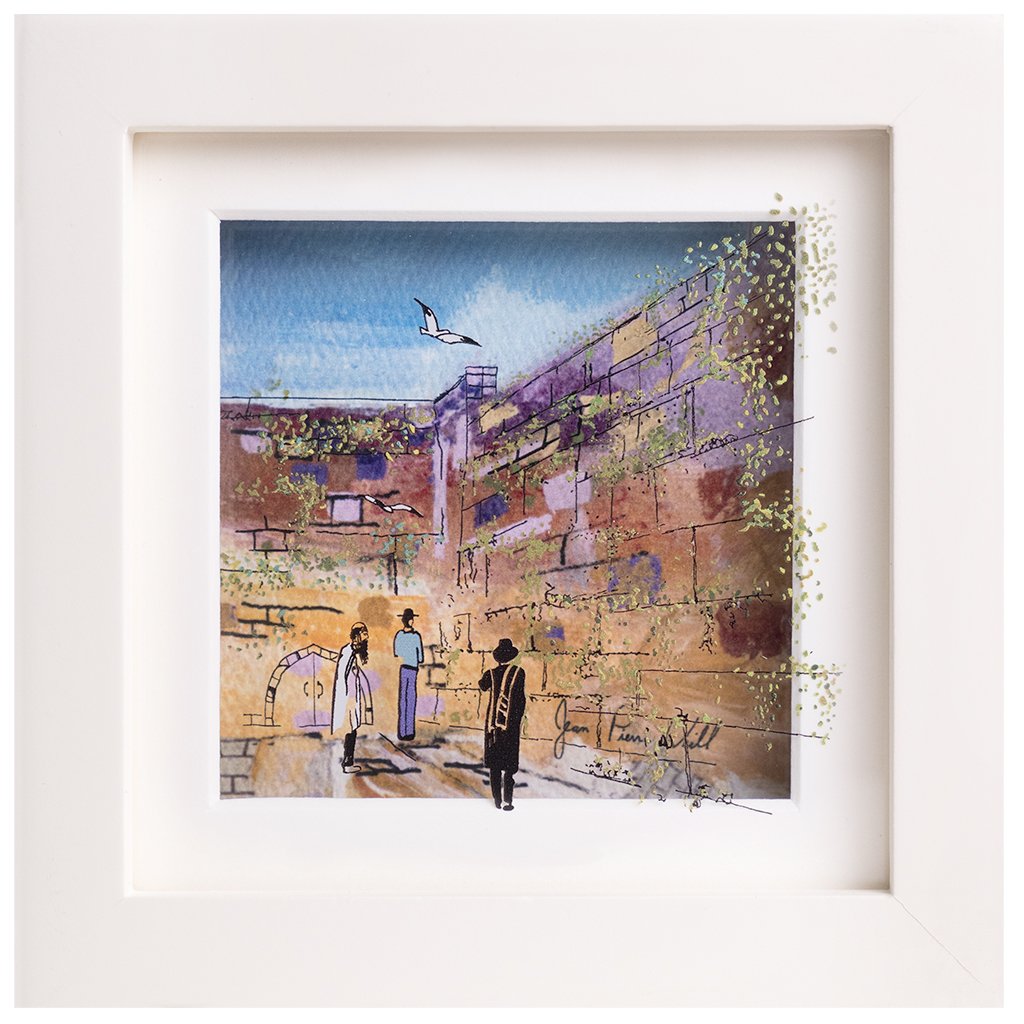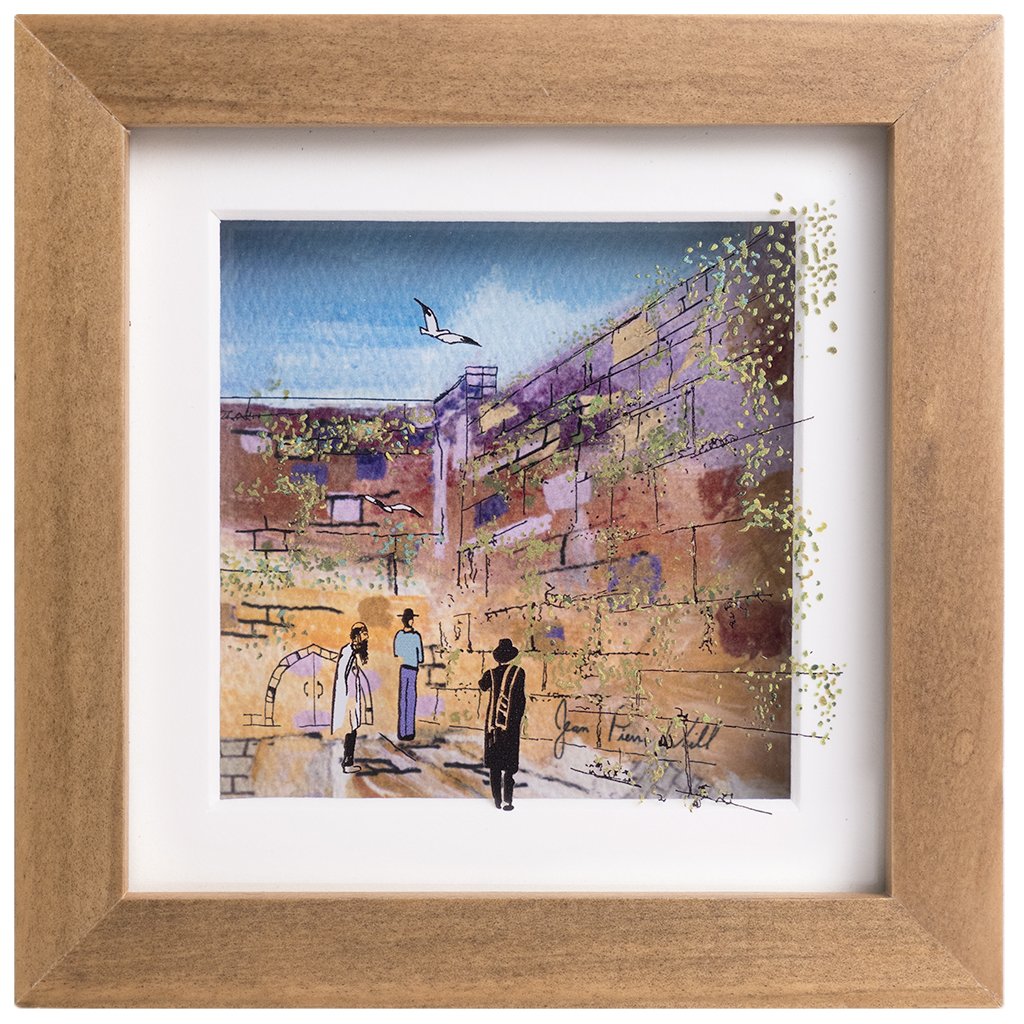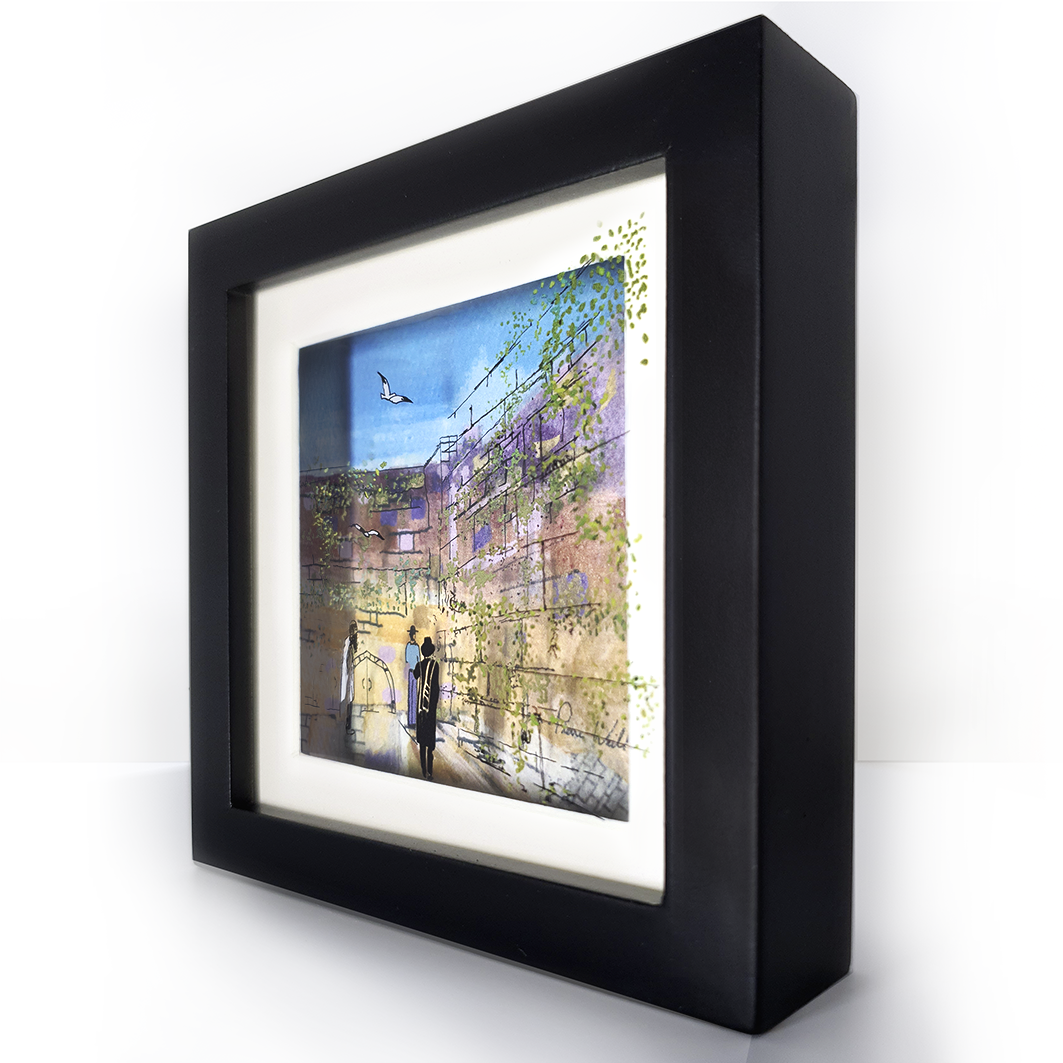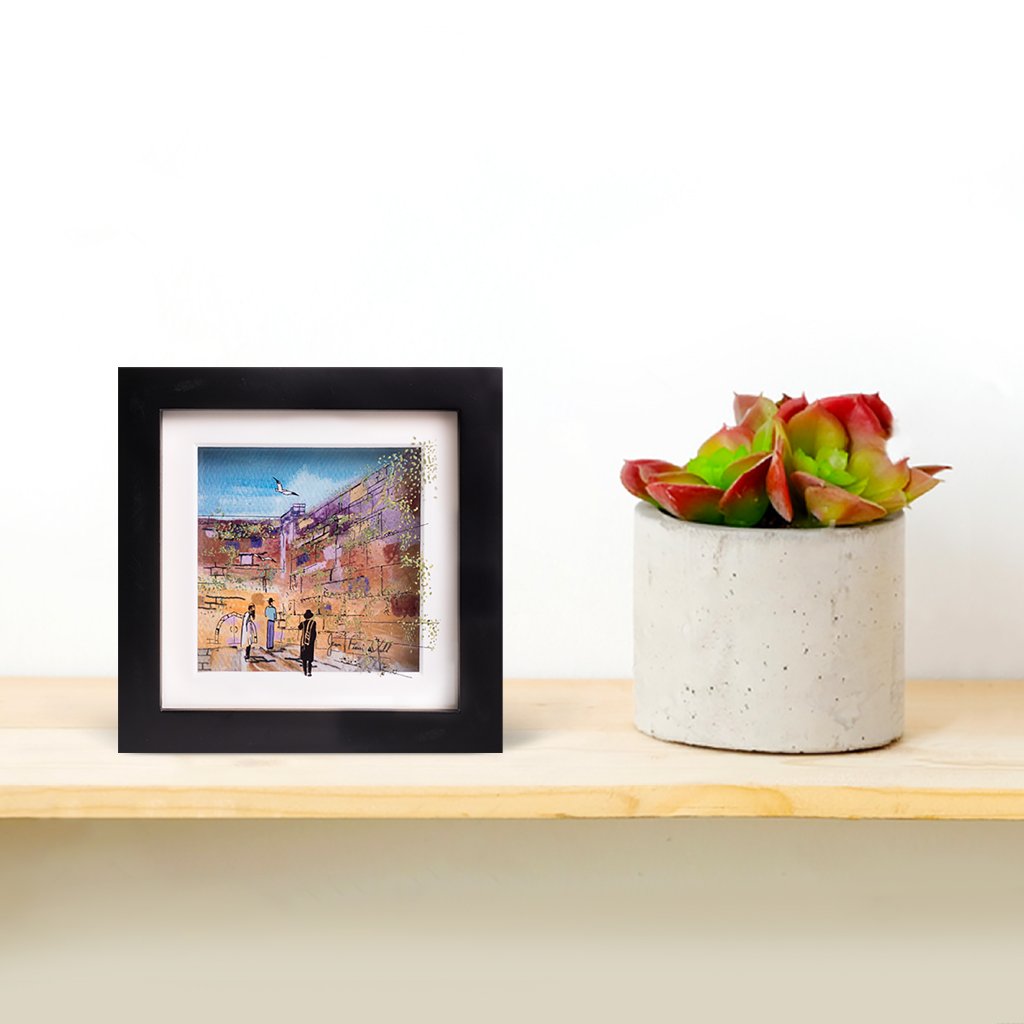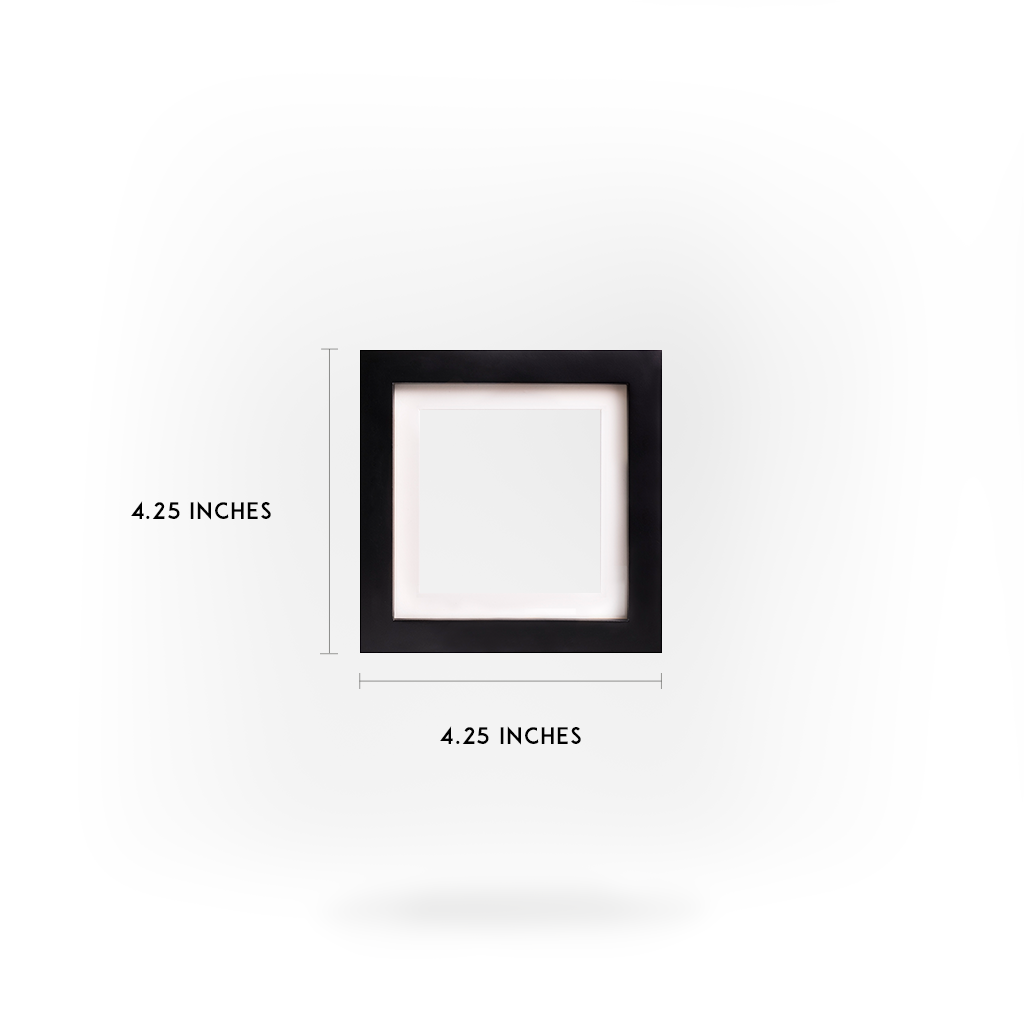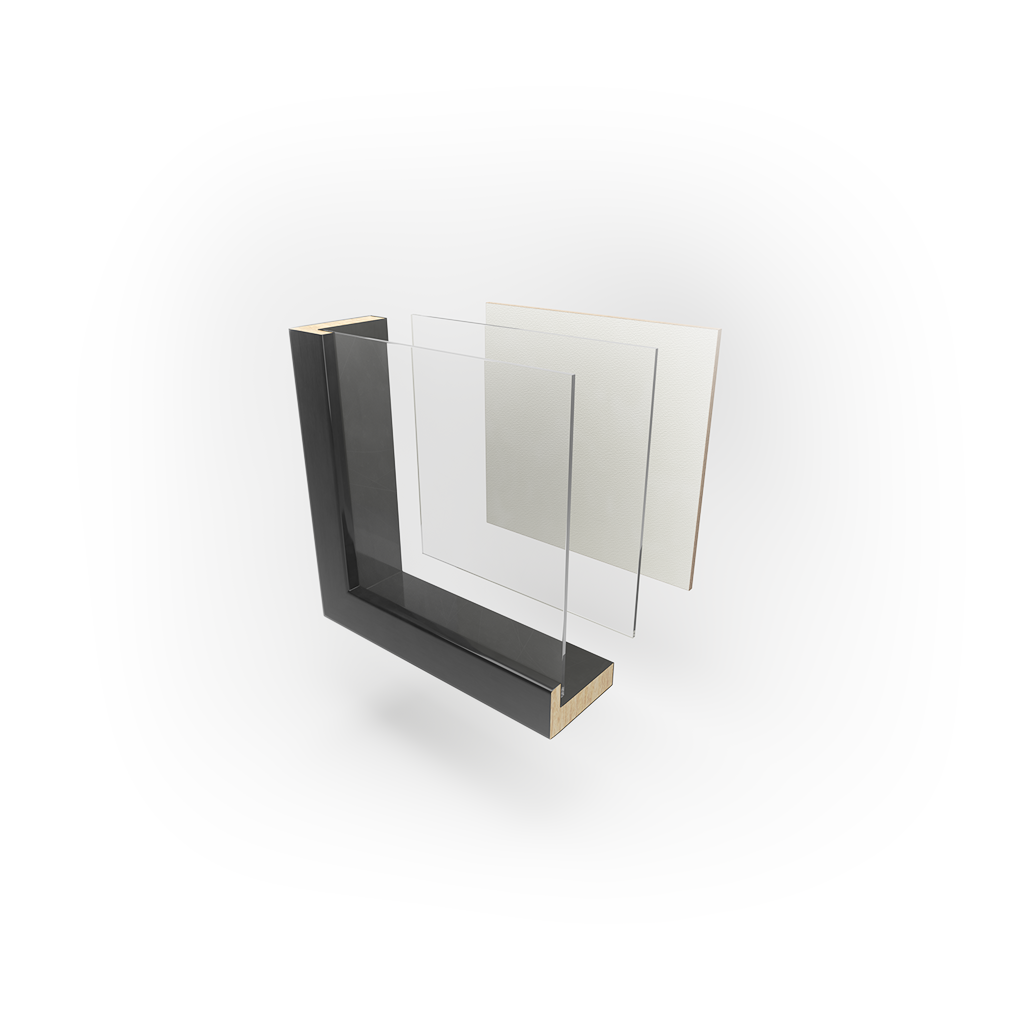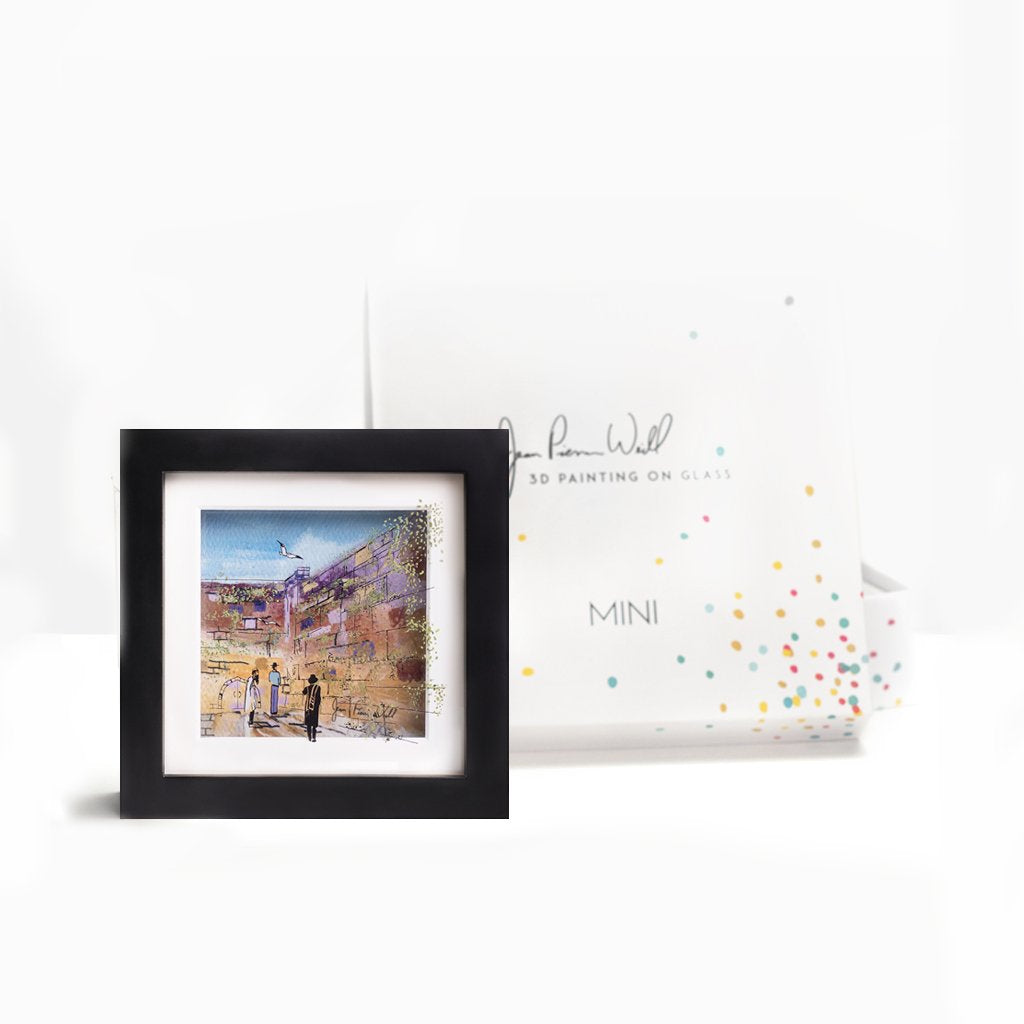 Western Wall - Mini
3D PAINTING ON GLASS
The Western Wall, also known as the Kotel, represents the shared history and future that bind us together as a people, no matter how different we may be as individuals. 

Framed Painting: 4.25 x 4.25 x 1 inches
Gift Box: 6 x 6 x 1.5 inches

WHAT MAKES THIS ARTWORK SPECIAL?

One painting, 3 dimensions.   Different elements of the image appears on each layer. Together, they create a rich and compelling scene.
A playful  sense of movement.  Figures appear to move when you look at the painting from different angles.
Depth.    Under direct lighting, shadows appear. These are part of the painting design. They also create an illusion of even greater depth.
Discovery. Details that are hidden from one angle appear from another. Every time to look at the painting, you will discover something new!
Magical. On the front level, all the colors are on the reverse side of the glass. It's like a window into another world.
There's nothing quite like it.

 

This unique 3D painting technique is exclusive to Jean-Pierre Weill Studios.
Materials
Mixed media painting on glass 
Extra clear glass
Natural wood frame
Lithograph 
Painting can stand upright or be hung on the wall
Extra padded gift box for safe travels and a WOW upon opening
1. Shipping Policy
You can trust that your order will be quickly processed and safely delivered.
Items in stock will typically ship out within 2 to 7 business days.
As most of our tallits are made to order, please allow up to 10 weeks from order placement to shipping.
Custom orders of tablecloths and chuppahs can take up 12 weeks from order placement to shipping.
At the time your order is shipped, you will receive an email with the relevant tracking information.


2. Taxes

All Gabrieli online items are priced without taxes and are priced for export only. When shipping to an Israeli address, Israeli VAT (17%) will be added to the order total at check out.
Importing items may result in additional taxes at the time of delivery. Please check with your local tax authority to be informed.


3. Return and Exchange Policy

Gabrieli Hand Weaving is fully dedicated to your complete satisfaction. If, for any reason, you are dissatisfied with your purchase, we will happily exchange it for something else. Please email our customer service department at marcy.gabrielistore@gmail.com to arrange your exchange.

4. Pick Ups


Please be advised that orders requiring in store pick up cannot be transacted online. For assistance in placing such orders, please contact us using the online contact form and someone will be in touch with you.

SHIPPING RATES

Worldwide Standard - 45$ 
Choose options